"Beer, cocktails and wine are on the list for a night out in Cartagena"
Whether you're going on a historic pub crawl or sipping rosé wine in an outdoor café enjoying the sunset, there are many ways to experience the night life in Cartagena. Viva Air takes you on a tour of the best bars and clubs in Cartagena.
Getsemaní in the city centre offers an array of bars, restaurants and clubs including the popular Bazurto Social Club. The club's Afro-beat style has highly influenced its music playlist, and here you will also find many other salsa bars, including the highly popular, Café Havana that boasts a variety of cocktails and is most famous for its mean mojito.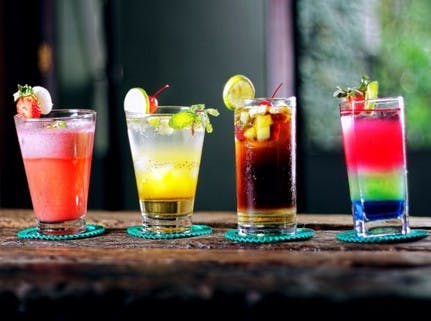 Do you prefer something a little more hands on? There's a Cartagena cocktail tour that offers its guests not only the opportunity to explore the city by visiting a variety of bars, but also an opportunity to learn how and make delicious cocktails. Anyone who loves top-class cocktails and wants to get instantly tuned into the Cartagena nightlife scene with a hooked-up insider on hand, has to experience this immersive tour.
If clubs and bars don't suit you then head down to Cuba 1940s in San Diego. This club is reflective of the diverse neighbourhood and offers live salsa music for your enjoyment. There's even an entire menu dedicated to Cuba's favourite drink and you can also purchase a famous Cuban cigar, to get the authentic experience.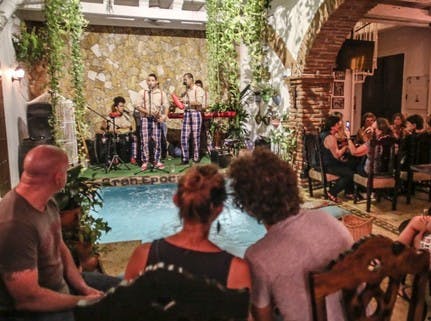 On a more sophisticated level, Demente Tapas Bar mixes deliciously comforting platters, top tapas, high design and brilliant drinks with a cultured crowd. Once an 18th Century ruin, the owner has transformed this bar with a minimalist touch to keep the antique and rustic atmosphere. The menu has been designed to match its a-list drinking credentials. And the atmosphere focuses on the enjoyment of the food and drink as well as conversation and socialising.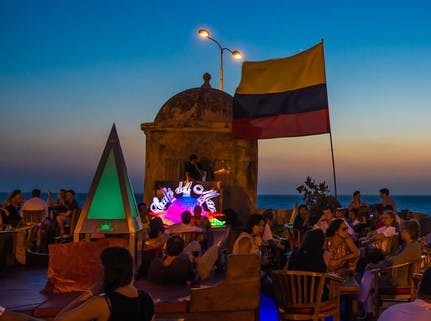 Want to splurge? Then Café del Mar would be the perfect fit.
Located in a prime position atop of the Baluarte Santo Domingo, a historic fortification in the city, the bar captures a historic, yet modern feel. Patrons can enjoy stunning ocean views while indulging in a crafted cocktail or something special from the wine menu. Though not cheap, compared to some of the other bars, this hot spot offers a unique view across the Caribbean in a casual and friendly atmosphere.
¡No esperes más para tu próximo viaje!