When on vacation, we all know that staying hydrated is essential, especially when you are spending your days out in the sun enjoying all that San Andres has to offer. So definitely keep drinking water handy while sunbathing on the white sand, cycling along the cost, or spending an afternoon hiking. Let Viva Air tell you where you pick up your favorite drinks, from freshly squeezed juice to tropical cocktails. Whether you are in the mood for a cocktail or a refreshing juice, we have your back! Oh, and while on the topic if you feel like a quiet night in with your significant other, whipping up some cocktails has never been easier. With the island being tax-free, it's a great place to pick up your favorite liquor or spirit.
The Perfect Cup of Coffee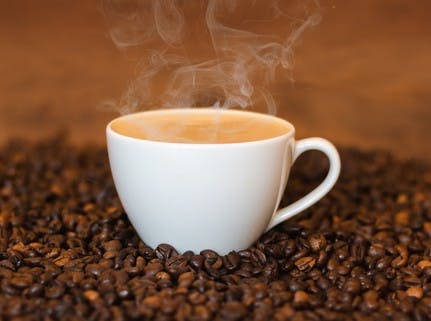 Source- www.pexels.com (license free)
See Watch Café
Even when on vacation, there is no better way to start your day off then a life changing cup of coffee. Colombian coffee is known the world over, for its rich, mild flavor and so you'd be foolish not to take advantage of it before boarding the plane and heading home. In your time on the island, Viva Air recommends you try Juan Valdez (4.5 on TripAdvisor), a multinational coffeehouse, when craving a quick cup of joe. There are multiple locations on the island, similar to Starbucks, however, if you are looking to sip on your coffee with views of the beachside, Viva Air recommends that you head to the Sea Watch Café, located in Hotel Casablanca. Here you can get all your usual favorites, whether that be coffee with milk, an expresso, or a cappuccino.
Google Rating: 4.5
TripAdvisor Rating: 4.0
Juice, Juice, & More Juice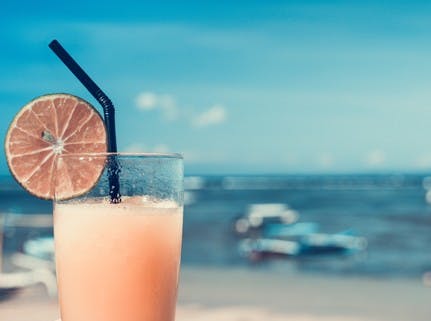 Source- www.pexels.com (license free)
If you are looking to refuel after spending a morning swimming with sting rays, sipping on a tangy glass of freshly made juice does the trick. One of the many wonderful things about Colombia is its tropical fruits that are both flavorful and fresh. The country's climate among other things, allows the perfect condition for growing fruits that typically are not found in other destinations. Whether it be juice with carambolo, borojo, or granadilla, you won't be disappointed with these healthy beverages. Donde Aristi may be known for their cheap sandwiches, but the same goes for natural fresh juices. Theirs are famously delicious!
Crazy for Coconuts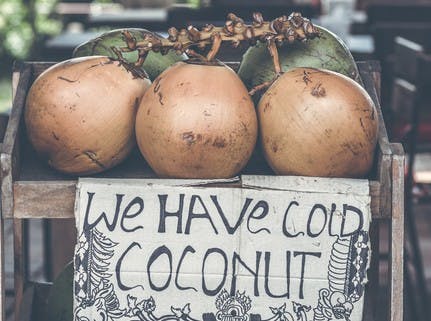 Source- www.pexels.com (license free)
For the majority of vacationers, indulging in a few drinks by the beach is an essential part of a much-needed holiday. Especially after a long active day of exploring the island. When sitting on the white sands of Johnny Cay, there is nothing like ordering what tastes like paradise in a glass. You can't go wrong ordering a coco loco or "crazy coconut" when on the island. This being a Colombian cocktail, popular on the Caribbean coast. It is usually sold by vendors around the beach who make them right in front of you as you wait, which adds to the entire experience. Coco locos are almost always served in an actual coconut, meaning you have a prop for the next photo opportunity with your family.
¡No esperes más para tu próximo viaje!