If you are staying or visiting the north of Bogota here is one event you cannot miss and will make your whole trip feel magical! An exciting event that is perfect for anyone that loves food and having a good time is the festival of Alimentarte.
Alimentarte. is held in Parque El Virrey which is over 10 hectors in size and is easy to reach by public transport such as the Transmilenio bus. It is considered one of the most important events of the year, the festival has some of the best chefs and bakers from Colombia featuring in it. The 16th Alimentarte festival took place in the last two weeks of August in 2018. It is recommended not to eat too much before coming to the festival as there will be plenty to eat there. The festival is free to attend but you will be required to buy food coupons at ticket booths situated within the park once you enter, as this will be the only means of payment that will be accepted.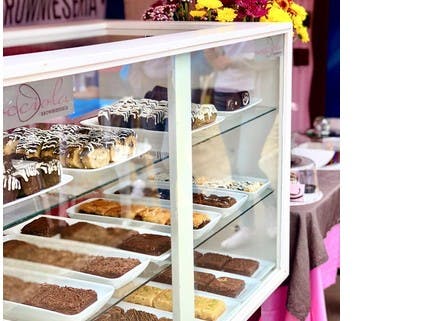 Image Link for Embedment: https://www.instagram.com/p/Bm6XDSmhATA/
The festival started in 2002 and has been running annually since. The festival usually runs for two weekends which gives you plenty of time not to miss it! The first weekend is called Mundo con Boca and focuses on the food of a certain country that is chosen, previous countries that were featured include Italy and France. There is also a restaurant tour that involves national and international chefs preparing five-course meals. The second weekend is called Colombia Sí Sabe and this weekend focuses on national cuisine.
For the second weekend, examples of food that tends to feature are a dish called bandeja paisa which includes fried fish and plantain, it is the perfect opportunity to try a range of authentic Colombian food.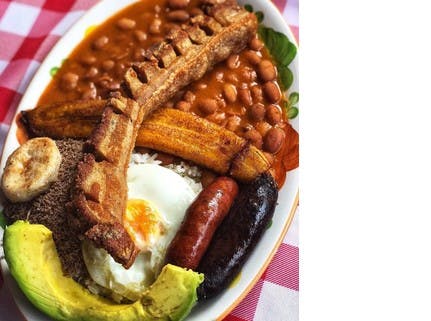 Image Link for Embedment: https://www.instagram.com/p/BmOmAFhBMdj/
The festival usually features around 200 well-known restaurants. It is a chance for restaurants to promote their dishes to the public and both national and international chefs also offer cooking classes to the public. Since the festival doesn't just feature Colombian food but also food from Brazil, Peru, Germany and Spain, there is a huge variety offered and there is something for everyone. There are hundreds of food stalls set up for people to visit and buy items such as bread, cakes, coffee and meat on sticks. There is also live entertainment with dancers, clowns and singers displaying their talent and art auctions. This festival is the perfect way of experiencing new favours, food, meeting new people and developing new skills. The event also has a farmer's market where you can buy fresh produce and support the locals.
One of the goals of the festival is to raise awareness on how important it is to buy and consume local produce as this can help support local communities. The festival also aims to educate people on issues such as recycling and how important it is for the environment. There are several panels that discuss topics such as the difference between food from different countries, the panels tend to be held on the Wednesday before the second weekend. The festival is organised by the Green Heart Foundation, Acodrés and the Ministry of Commerce, Industry and Tourism. Another goal of the festival is also to raise money for the police and their families that have been affected by armed conflict. The fundraiser is held by La Fundación Corazón Verde, a service organisation.
The funds raised go to providing the families of the police officers with housing and education, it is a great cause and something the whole family can enjoy.
¡No esperes más para tu próximo viaje!