The Nature and Wildlife Reserve Chaparri is located around 2 and a half hours away from Chiclayo. Allow a full day for this excursion in order to fully enjoy. Viva Air have outlined in this article exactly what you can expect in this great wildlife park, for those who want to experience natural wildlife while also taking in some breathtaking views of the surrounding landscape. Also, important to note when visiting here there is a strong element of supporting Eco-tourism because in this area there is a strong emphasis on protecting natural environments that come under threat. Any tourism brought to this area contributes to the preservation of the natural surroundings.
There are two ways of accessing Chappari. The bus to the reserve will depart from Principal Park, the main square in Chiclayo daily. On arrival at the reserve guests will be greeted with a local guide who will go through the days itinerary with the group to show you through the area. The guide will explain all the elements that are involved in the maintenance of the land and the many types of species that are homed in the reserve.
Some of the exciting animals in this reserve are;
Aratinga Erythrogenys: this is a Red-Masked Parrakeet, it originates from Ecuador.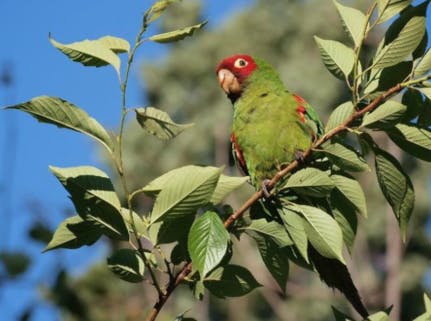 Phytotoma Raimondii: named the Peruvian plantcutter, this bird is endangered.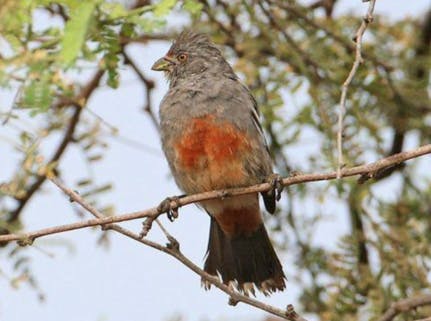 There are in fact more than 230 different species of bird that live in this area. Another animal that can be found and seen in the park for example is the Peruvian White-tailed deer. The Chaparri community has been preserving this park since 2001. There is also a chance to see the local community and to see the traditional hand-crafted art and customs they have. All the exploring the wonderful natural environment will mean you will work up an appetite and there are many restaurants specialising in local cuisine that can further add to this experience. In general, the tours of this area end at around 5pm, where you will return to Chiclayo.
Additional Information:
This is a place well-worth travelling to, bringing all visitors closer to nature just a short distance from Chiclayo.
Google Rating: 4.3
TripAdvisor Rating: 4.5
¡No esperes más para tu próximo viaje!