With Valentine's day fast approaching, here is what we at Viva Air recommend you do to fill your heart with the best food, wine and drinks as well as events that will be taking place in Chiclayo to mark the special time of year for couples.
Best place to eat in Chiclayo on Valentine's Day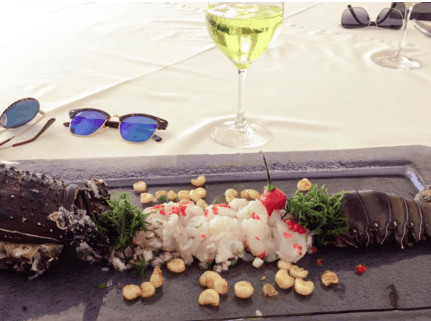 If fine-dining is the gift you want to give to your loved-one, then 'Fiesta Restaurant Gourmet Chiclayo' is the place chosen by many. If you are using Principal Park as your landmark area for getting around Chiclayo, then you would find yourself a 40-minute walk from this area and a 10-minute car journey from the restaurant which is located at the address Av. Salaverry 1820, Chiclayo.
https://www.instagram.com/p/BREXBkLgTFZ/
Google Rating: 4.5
TripAdvisor Rating: 4.5
Drinks to consider on Valentine's day in Chiclayo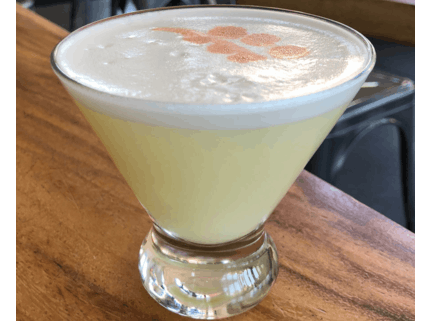 Are you looking for a nice traditional Peruvian drink to enjoy with your better half this Valentines? Here are the best drinks that we suggest to yourself with joy and love;
1. Pisco Sour (Pictured below)
2. Pilsen Callao (A popular beer choice among locals)
3. Ron Millonaria (Popular peruvian wine)
Source: https://www.flickr.com/photos/neeta_lind/41671139634
This Valentine's Day is the 'Pisco Sour' is an essential. This traditional Peruvian cocktail is made up with elements such as egg-whites and lime. It really is a treat that you should indulge in and enjoy with your partner this Valentine's!
Best Place to Stay for Valentine's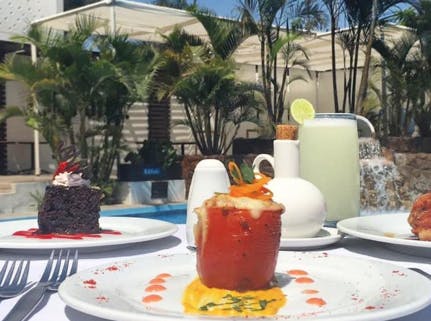 WinMeier Hotel y Casino rated by many travel agencies as one of the best hotels to stay in in Chiclayo. The four-star property is located on 'Francisco Bolognesi Avenue, only a kilometer from the airport. Those wishing to stay in this hotel can organise a taxi pickup from the airport. There is also the option to rent a car from Hertz. The hotel is ideal for couples who wish to see the city but also like to be in comfortable surroundings.
Google Rating: 4.3
TripAdvisor Rating: 4.0
¡No esperes más para tu próximo viaje!