Good food is important for a number of reasons, out of which what's perhaps the most important, is that a country's cuisine is a great part of its culture. Add to this that food is often an important part of tourism and often a good reason for socialisation and you'll understand why at Viva Air, we find it so important to provide you with some information on the top restaurants in Tarapoto. In the past few years, Tarapoto has grown significantly as a culinary destination, with an increased number of restaurants, from budget friendly to higher-end. The increase in restaurants was also accompanied by an overall increase in standards, nonetheless like in any other city standards vary. To avoid missing out on some of the best culinary experiences in Tarapoto, check out our list of the top 10 restaurants in Tarapoto.
1. ZYGO Café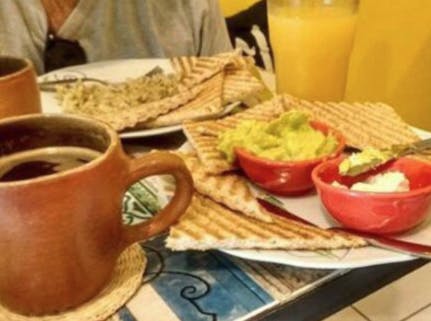 This café/ restaurant is the number 1 rated restaurant in Tarapoto on TripAdvisor. The perfect place for a delicious vegetarian or vegan meal with exceptional taste, a tasty smoothie or an amazing coffee. Definitely one to try after all the heavy dishes in Tarapoto, or if you follow a vegetarian/vegan diet.
Google Rating: 4.6
TripAdvisor Rating: 5.0
2. La Patarascha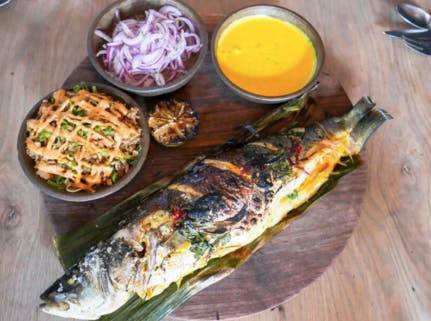 This restaurant is certainly one of the pricier options on the list, but in return you can expect to receive good service and excellent regional dishes. On top of the good food and service, this restaurant is also located in one of the nicest buildings of the city, and with its woody interior and open sides it will make you feel like you've never left the rainforest. Certainly something special in our opinion.
Viva Air Tip:
A great place to try Patarascha, a fish based meal from the jungle region.
Google Rating: 4.2
TripAdvisor Rating: 4.0
3. Chalet Venezia
If you're looking for a more elegant atmosphere with excellent service, Chalet Venezia is an excellent choice. Offering delicious Italian food, as well as quesadillas and other tasty dishes, you can be sure to have an excellent all-round experience. They also offer regional cuisine, however, it is suggested that you are likely to find better regional cuisine elsewhere.
Google Rating: 4.3
TripAdvisor Rating: 4.5
4. Suchiche Restobar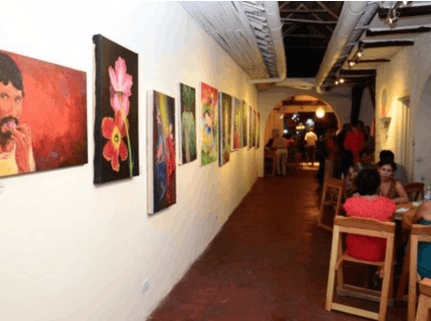 Suciche has a great lunchtime menu, and it is also an excellent choice for a relaxed meal on the evening. Apart from having a delicious meal, Suchiche is also an excellent place to have a few local beers and cocktails to start off your evening. If the great food and drinks weren't enough, Suchiche is also home to some cultural events, therefore you can be sure to experience Tarapoto's rich culture.
Google Rating: 4.2
TripAdvisor Rating: 4.5
5. Stonewasi
As Tarapoto's most famous bar, Stonewasi is perhaps better known as an excellent spot for drinking and music. Stonewasi is, however, also a great place for some dinner, while listening to live music and of course enjoying some drinks. If you visit Stonewasi you can be sure to find a great variety of appetizers, sandwiches and snacks.
Viva Air Tip:
Make sure to visit Stonewasi, even if you decide to eat elsewhere. This is a well- known and loved bar, where you can be sure to enjoy your night.
Google Rating: 4.3
TripAdvisor Rating: 4.5
6. Chifa Canton
Chifa is the fusion of the Peruvian and Chinese cuisines. This centrally located restaurant is regarded by many as the best Chifa restaurant in Tarapoto, with excellent set menu as well as á la carte options.
Google Rating: 4.2
TripAdvisor Rating: 4.0
7. El Rincon Sureno
Although not in the top 5 restaurants on our list or on Tripadvisor, El Rincon Sureno is perhaps the best restaurant in Tarapoto if you would like to indulge yourself to a delicious stake or other slabs of meat.
Google Rating: 3.7
TripAdvisor Rating: 4.5
8. Brava Grilled
If you had enough of the local cuisine and all you crave is a tasty hamburger and fries, or perhaps some chicken wings, you found your place. Brava Grilled is also a less expensive but equally tasty option compared to some of the other restaurants on our list.
Google Rating: 4.5
TripAdvisor Rating: 4.5
9. Kiru Sushi
Sushi is not the most popular food in Tarapoto, however, considering that there are perhaps some sushi addicts out there, Kiru Sushi is definitely one to mention. Apart from other dishes, the restaurant offers a range of maki combos, making it perfect for a fun dinner with friends. So while in Tarapoto, why not try some Peruvian fusion options with a bottle of craft beer and some sake?
Google Rating: 4.2
TripAdvisor Rating: 4.0
10. Street Grills
Although not a specific restaurant, Tarapoto's street grills would be a mistake not to mention. Most of these grills open when the sun goes down and are the perfect option to try some local specialties like Tacacho con Cecina or chorizo.
Viva Air Tip:
Although our list includes a great variety of restaurants, when it comes to food everybody's different. To have the best experience make sure to try a number of things and ask some locals for suggestions. Who knows, you may find some hidden gems.
¡No esperes más para tu próximo viaje!